CATCH-UP COMMENTS
By Timothy Fay
MIKE CURTIS
Those Fox and Crow comics are great! Keep 'em coming!
EDD VICK
My Japanese friend sent me pictures from her recent trip to Nara. Definitely a spot I'd like to visit someday.
KARNO
Your observations on my October contribution were very astute. On a certain level, any human-animal transformation (especially partial or anthropomorphic) is a bit "creepy," as you say. It would be especially traumatic if the person's sex changed along with their species. I might eventually get used to such a radical transformation, but even then I would probably have a difficult time dealing with how it would affect my life, i.e., my family, job, etc. Chances are I'd wind up working in a carnival sideshow or I'd become a hermit. I would, in effect, become an outcast and a freak. Perfect subject matter for a Halloween contribution!
* * *
Below are more sketches of Tina the Ballerina and some Holiday art. I hope you like it, and I hope to see you all next issue!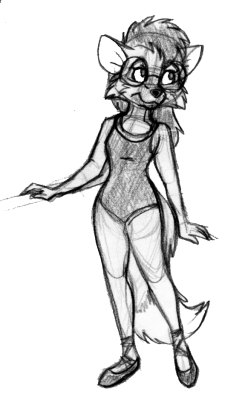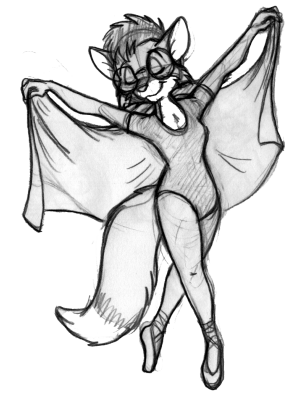 Copyright Ó 2007 by Timothy Fay