IT LOOKS SUSPICIOUSLY LIKE



AND FROM TIMOTHY FAY, YET!
---
There's so much that has gone on over the last few months that I don't know where to start.
First off, I want to wish our O.E., Fred Patten, a speedy recovery from his latest stint in the hospital. I hope you're feeling better soon, Fred!
Second, a big THANK-YOU to Mike Curtis and Will Faust for stepping up to the plate in `Brazzle's hour of need kudos to both of you gents!
On with the comments:
Michael Susko:
Thanks for the compliment on my cover, and I'm impressed that you recognized Crusty the Crab from The Incredible Mr. Limpet (one of my all-time favorite films). I couldn't resist giving him a "cameo" in my drawing.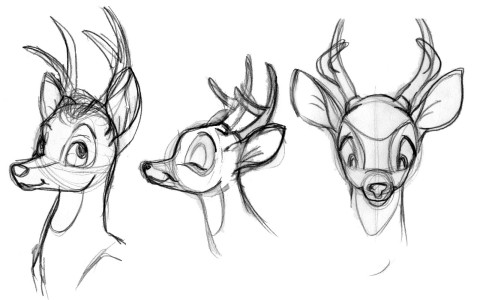 J. P. Morgan:
I'm also glad you liked my cover -- hey, "Disneyoid" is what I do! I haven't seen too many animated films that I would classify as "very strange"; they're either weird (especially European and Japanese animated features) or bad (most of Don Bluth's post- Land Before Time features, e.g., Pebble and the Penguin, A Troll in Central Park). One of the oddest I've seen is a Japanese animated feature, Night on the Galactic Railroad, in which two cats ponder the meaning of life and death while riding an express train to oblivion. If that's not weird enough, the film is in Japanese and Esperanto! For live-action films, one of the funniest oddballs I've recently seen is East Side Story, a documentary on musical films produced in the Eastern Bloc during the Cold War years. Apparently, Stalin had an affinity for movies with happy peasants singing paeans to their tractors while pitching hay on the collective farms (Uncle Joe liked one of these films so much that he supposedly watched it over 100 times, and even gave a print to Franklin Rooseveldt). Then, in the 1960's, the East Germans had a brief fling with beach-party-style teenage pop musicals; sort of like the Beau Brummels meet Karl Marx. In the words of the film's director, imagine how differently things might have turned out if socialism had been a little more fun. It's available on DVD--definitely worth checking out!
---
Below are some of the sketches I used to create the cover for #83. Typically, I'll rough out and ink my drawings, then scan them and do all the finishing work on the computer. Enjoy, keep up the good work, and I'll see you all next issue!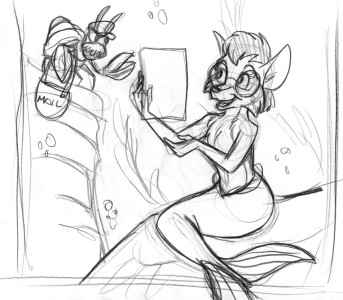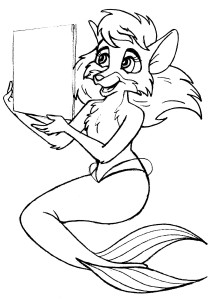 All images are copyright © 2005 by Timothy Fay